About Us
Sayuri International Co., Ltd is a well recognised Japanese used car exporter based in Chiba,Japan. We have been exporting used Japanese cars and European cars for over 19 years to about 60 countries.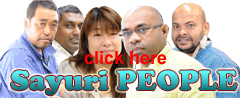 Sayuri International Co,. Ltd was established in 1996 with a capital of three million Japanese Yen and a staff of four. Even by 1996, there were many Japanese Used car exporters. Therefore, since the beginning, our aim was to provide best quality Japanese Used Cars for competitive price and build a good returning customer-base over the time. We have achieved it over the last 19 years; and currenly we have a huge customer base who have bought Japanese used cars from us at least twice.
Also we have holding quite large number of shares for total import by country like Mauritius, Trinidad, Bolivia, Jamaica and Guyana. Currently our holding share are 55% by Mauritius. 35% by Trinidad, 22% by Bolivia, 12% by Jamaica, 10 by Guyana ect.
Having an annual turnover of over 5500 million Japanese Yen, we are now one of the leading used car dealers in Japan. Having a permenent staff of 33, we export 800 to 1000 vehicles to over 60 countries each month.
Expanding the business, we are now involving to Printing and publishing industry, Hotel and Spa industry in Sri Lanka. Mega Solar Power industry and Ayurveda Spa salon industry in Japan from year 2015
Our Primary Markets
Madagascar
Trinidad & Tobago
United Kingdom (UK)
Cyprus
Australia
Sri Lanka
United States
New Zealand
Jamaica
Guyana
Mongolia
Kenya
Mauritius
Chile
Myanmar
Barbados
Malaysia
Singapore
Papua New Guinea
St.Lucia
Bangladesh
Inside Sayuri Head Office, Japan
Main Vehicle Yard of Sayuri International
The Process of Delivering a Quality Japanese Used Car to a Customer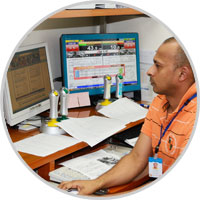 1

Purchase from Auction

Our well experienced purchasing staff place bid offers and buy best quality vehicles from auctions all arount Japan.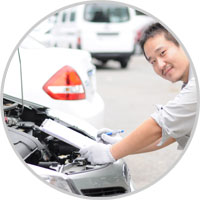 2

Inspect Quality

Soon after bringing down to our vehicle yard, we inspect the quality of all the vehicles using latest technology.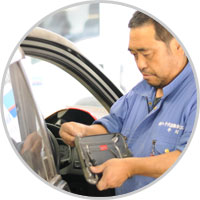 3

Fix Problems

Normally, we do not purchase vehicles from auctions if any problems found. We do only on customer request. And, if customer request us to fic the problems, our expert technicians do that on behalf of our customers.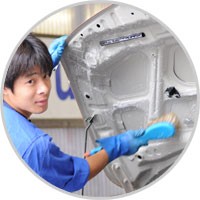 4

Clean

Clean body, engine, and interior before leaving the vehicle yard for shipping.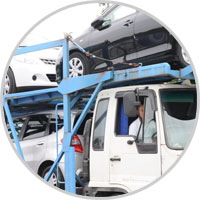 5

Transport to Port

Securely transport the vehicle to the shipping port after double cheking all the accessoriea are in place and cleaned well.
7 Reasons to import cars especially from Sayuri International Co., Ltd Japan
Thousands of web sites have popped up on the internet and they claim to be Japanese Car Dealers/Exporters. It has led to huge competition among Japanese Car Dealers on the internet. To win those customers, most of them promise cheapest prices and attractive discounts with hidden charges. Unfortunately, many of them don't even have an office in Japan. Many others are involved in various frauds. If you search on the internet for few minutes, you can read lots of stories about people who have lost their money trusting those so called Japanese Car Dealers on the internet, and it is very frequent that those dealers ship cars which are in very bad condition, after taking money from customers. Therefore, it is very difficult for a foreign customer to choose a trustworthy Japanese Car Dealer to import their car from Japan.
We have compiled a few reasons out of many, explaining why a customer should contact us, Sayuri International Co., Ltd, to import their car from Japan for personal use or re-sale.
We display all the data available in auction sheet as it is in our website. So you have a clear understanding about the car you are thinking to purchase.
Auction sheets are uploaded on our website so that the customers have chance to see the actual auction sheet before purchasing it. You don't simply have to believe what we say, you can see it by yourself.
We recondition and upgrade all our vehicles before shipment. Therefore the car you receive at your end will be one or two grades up from what is stated on the original auction sheet. For example, a car which has been stated as in grade 3.5 in its auction sheet, will be in grade 4 when you receive it at your port.
All the cars are thoroughly inspected by our technicians. If there are any problems we fix them before shipment. Most of the other car dealers don't even bother. They simply send the cars directly from auction to port and they have even never seen the cars they are selling/exporting.
All our purchases are from auction only. Normally, auction companies inspect all the cars well before putting on auction and state the correct mileage of each car on the auction sheet. They even mention all the visible marks/defects on the auction sheet. But some other car dealers purchase cars from various untrustworthy sources. Therefore, those dealers themselves don't know much about the actual condition of the cars they are selling.
We do not change the original mileage under any circumstance though most of the other car dealers do so. Buyers can trust that the mileage they see on papers is the actual mileage of the car.
Following is some statistics about the cars we bought from auctions during last several years.
Mileage less than 50,000Km - 50%
Mileage from 50,000km to 90,000km - 40%
Mileage from 90,000km to 100,000km - 5%
Mileage from 100,000km to 130,000km - 5%

Our staff has years of experience in auction bidding, they don't simply let other dealers to purchase a good car over us. Most of the times, they have to purchase the cars that we don't bid for, because of high mileage or any other problem.
At Sayuri International Co Ltd, we don't promise you the cheapest price, but we promise you the best car for your budget. Maybe you will have to pay few dollars more, but those few extra dollars will relieve you from future disappointments at the time you will receive your car. You will see around 25 clear photos of the car before you purchase. Our sales representatives will fully describe you about the car. Our shipping and documents department will guarantee smooth shipment of your car, so you will not have any burden at clearance at your local port.
Choice is yours. Go for the dealer who promise you the cheapest price and take the risk of either losing all your money or disappointment with an unexpected low-quality car or else, call us, Sayuri International Co Ltd, and get the best car for your budget without a hassle. 99% of our customers are returning customers for their future purchases.
According to the Royal Data Bank of Japan (TDB) Sayuri International is one of the most reliable, trustworthy and stable company and it categorize as top 5th in the state of Chiba Prefecture in Japan. You can visit TDB web site from bellow link.
https://www.tdb.co.jp/english/index.html