Why Sould You Register in Sayuri Website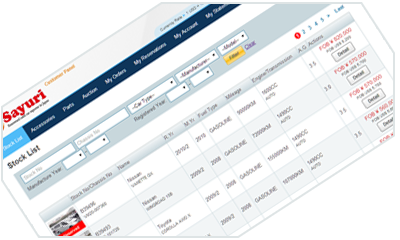 View FOB or CIF prices of all cars in stock list.
More details about the cars available for registered users.
Reserve cars upto 3 days.
Manage your car reseravtions.
View your order history.
Track your orders and shipments.
View your account and payments summary.
Download car images and auction sheets.
Download incoices,export certificates,B/L and other documents.
Bid in any Japanese used car auctions.
Manage your bid offers.